Tours and Activities in Athens
Walking and Cultural Tours in Athens
Food and Wine Tours in Athens
Athens is the capital of Greece as well as its largest city. It is one of the oldest cities in Europe thus it represents the historical capital and cradle of modern civilization. Here, you will witness the immortal beauty of ancient city and culture through preserved legacy of many archaeological wonders. What makes this city immortal over time is the young spirit of its people that keep it lively and vibrant. Bright sunny days, deep blue Aegean sea, fascinating ancient history and exciting daily life make this city a must visit destination in Greece.
Syntagma Square
Syntagma Square is the central square of Athens. It is located in front of the 19th century Old Royal Palace, housing the Greek Parliament.
Monastiraki
At the footsteps of the Acropolis, Monastiraki is known for its iconic landmarks and its lively Flea Market.
Psyrri
Full of life, Psyrri is the gastronomic hub of the city center surrounded by taverns, bars, shops and more.
The Acropolis of Athens​
Surely one of the most famous architecture treasures in the world and a true landmark of Athens is the Acropolis.
Plaka
Plaka neighbourhood represents one of the historic centres of Athens.

Ancient Athens​
As the cradle of democracy, each historic monument has a different story to tell each more interesting and important than the other.
Athens is the biggest city in Greece, with a variety of things to do and see. The best way to get around in Athens is on foot since most of the archaeological sites and monuments are located in the center of the city within a small distance from one to another. However, there are several other options visitors can take to get around Athens which include using the metro, bus, tram, taxi or train for specific locations such as the airport or port. Click read more to learn how to purchase tickets and insider's tops on how to use each means of transportation.
The Athens International Airport "Elefterios Venizelos" is located in Spata area, about 40 minutes drive distance from the city center of Athens.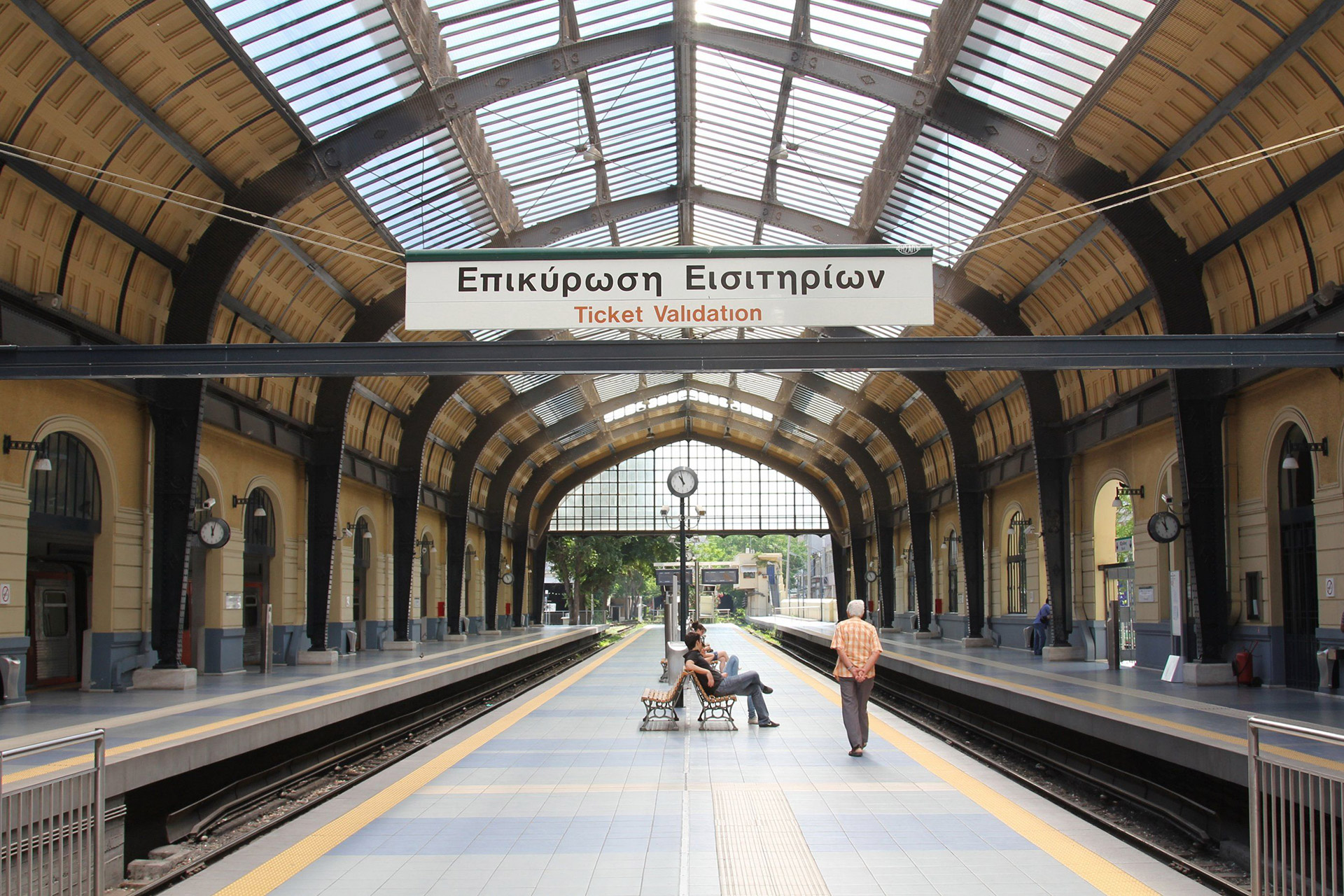 The Athens Central Railway Station or Larissa Station is the main railway station of Athens and supports long-distance travel to northern Greece.
The Port of Piraeus is the biggest Greek seaport that connects the capital of Greece with the most popular Greek islands, including the Cyclades, the Dodecanese and Crete.
One thing that is certain when it comes to Greek destinations and cities is that the food never disappoints. Greek food differs from area to area and each one has its own specialties. Same goes for Athens this culinary capital of Greece that offers a plethora of Greek dishes such as mousaka, pastitsio, gemista, and of course fish soup made from local catch of the day. You can find all these dishes and more at about any tavern. Being the capital of Greece, Athens has something for everyone, from international street food, to high class gourmet restaurants to everything in between, you will not be disappointed by the endless options of places to eat! To learn more about which Greek dishes to try have a read on our Top 10 Greek foods in Athens here.
Athens sprawls across the central plain of Attica that is often referred to as the Athens or Attica Basin. The basin is bounded by four large mountains: Mount Aigaleo to the west, Mount Parnitha to the north, Mount Pentelicus to the northeast and Mount Hymettus to the east.
Discover Athens on our Blog
Heading to Athens and don't know where to start? Dont' worry because we've done all the research so you don't have to! Check out our detailed 3 day Athens itinerary to find out what to do, things to see in Athens and more!
Visiting Athens for the first time and don't know which foods to try? Or perhaps you'll like to find out what the locals eat in Athens. 
Don't let the names of the Greek dishes intimidate you, we are here to break them down, with our list of the top 10 Greek foods to try in Athens!
Make sure to add Acropolis at the top of your Athens bucket list when planning your trip! But before you witness for yourself the grandeur of the Athenian Acropolis, take a look at these useful tips that you'll need to know before visiting the Acropolis.
With so many things to do in Athens, from food tours, to walking tours, to bike tours, there is no doubt that you will definitely find something that clicks. Find out our top 10 memorable things to do in Athens to make your stay even more special!