Cooking Class in Traditional Bakery in Naxos In a Nutshell
Enroll in our Cooking Class in Traditional Bakery in Naxos and get a buzz from crafting traditional bakery delicacies while enjoying an outdoors brunch that will create memories to last a lifetime!
Start Time
10:00am
Duration
3 hours
Rates

Adults: 75€
Kids 5-10 years old: 52.5€
Infants up to 5 years old: Free€

Highlights

Learn how to bake Greek pies during your cooking class..
You are welcomed to a traditional oven bakery.
Experience a picnic in the outdoors, without chairs or table.
Chance to mingle with the locals.

Inclusions
Exclusions
Additional Info

Please let us know about food allergies or special diets.
Cooking Class in Traditional Bakery in Naxos Itinerary
Cooking Class
Your hands-on cooking class begins in a traditional Naxian Bakery where the baker will share with you his secrets to creating delicious bread.
Prepare Greek Pies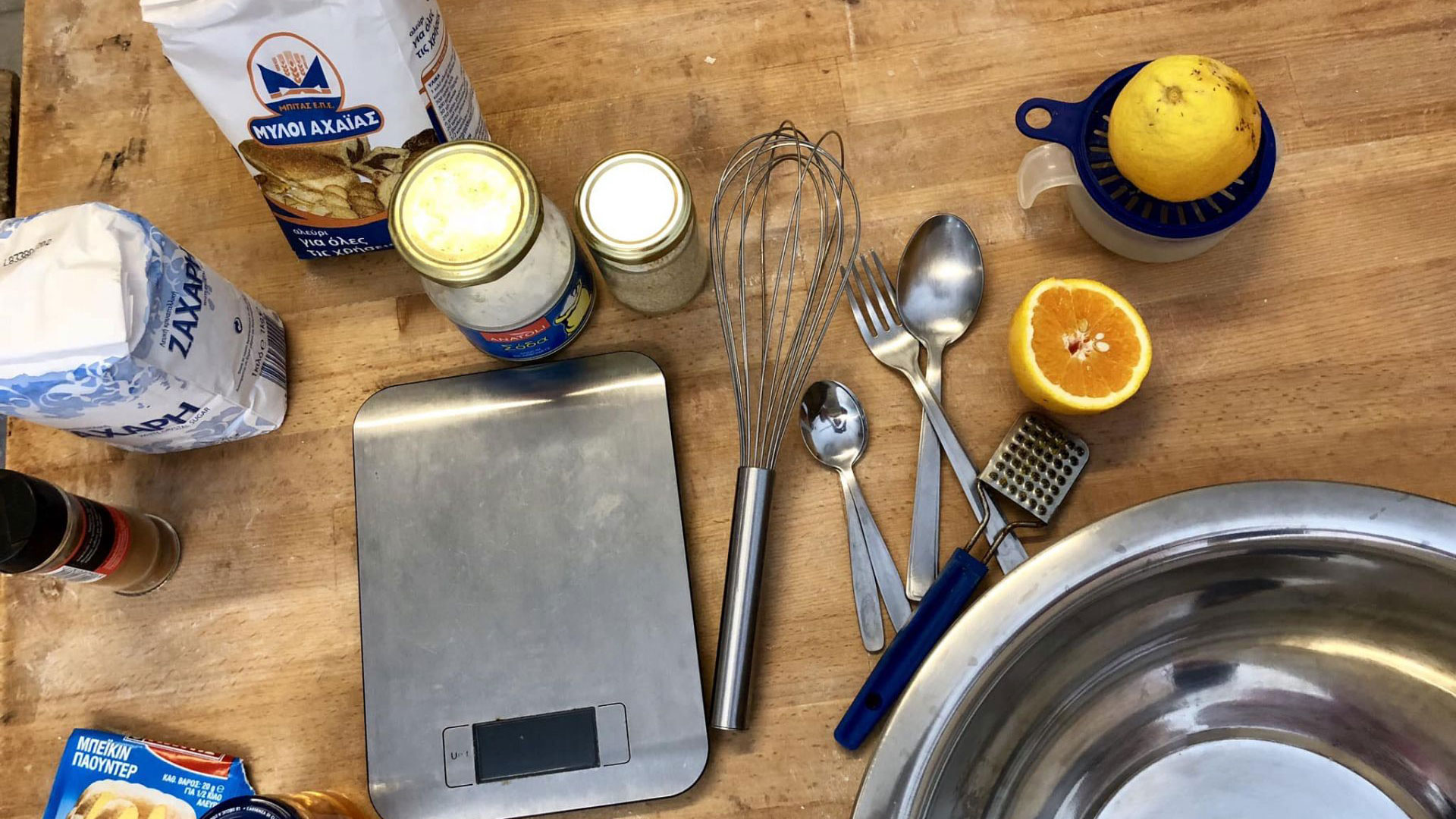 Roll up your sleeves as it is your turn to help the baker prepare some Greek pies.
Enjoy the Freshly Bread
After the cooking class portion of this culinary experience is over, it is time to enjoy the freshly made bread with some local delicacies with a picnic in the grass.
What to Expect from Cooking Class in Traditional Bakery in Naxos
Experience Naxo's traditions in this cooking class and discover a perfect balance of Naxian flavours, relaxation and nature. If you are searching for authentic Greek experience in Naxos, then this is tour is ideal for you as a local family will welcome you to a traditional bakery, teach you the secrets of making bread, and finally, challenge you to bake your own delicious Naxian pie in the wood-fired oven! A loaf of freshly made crusty bread, local delicacies like honey, fresh fruit, olives and cheese will be your tasty companions on this unique culinary experience in Naxos. Make yourself comfortable on the grass and enjoy your picnic on hand – embroidered tablecloths and crafted plates while feeling the summer breeze under the shade of the oak trees of Kinidaros. When it comes to decide on things to do in Naxos, cooking class is a must-do experience for sure!
Meeting Point for Cooking Class in Traditional Bakery in Naxos
Kidinaros Villa