Peaks, masses of rocks, gorges and plateaus compose all year round one of the most fascinating natural landmarks in Greece, Mount Olympus. But there is something divine that makes November the best month to visit Mount Olympus! The tranquility of the landscape, the refreshing dew and the imposing volume of the mountains combined with the unparalleled autumn setting, fill enthusiasm and energy to all mountaineers and adventure seekers. Follow along as we suggest the top things to do at Mount Olympus in November.
The abundance of activities offered by the home of the Olympian Gods and the surrounding area, is a gateway from your daily routine. Take a deep mouthful of breath, as if you were in the mountain right now and lets dive into some of the best things to do at Mount Olympus in November.
Wear your comfy sports shoes bring your positive attitude and lets take a private trekking at Enipeas Canyon tour, about a 10 km distance! The autumn nature dominates full of tall trees, wooden bridges, and flat foot beds with icy waters. Mt. Olympus also known for its very rich flora, has been the first National Park of Greece since 1938. It is no wonder that the forested path feels shrouded in mystery and that's why November is considered to be the best month to visit Mt. Olympus!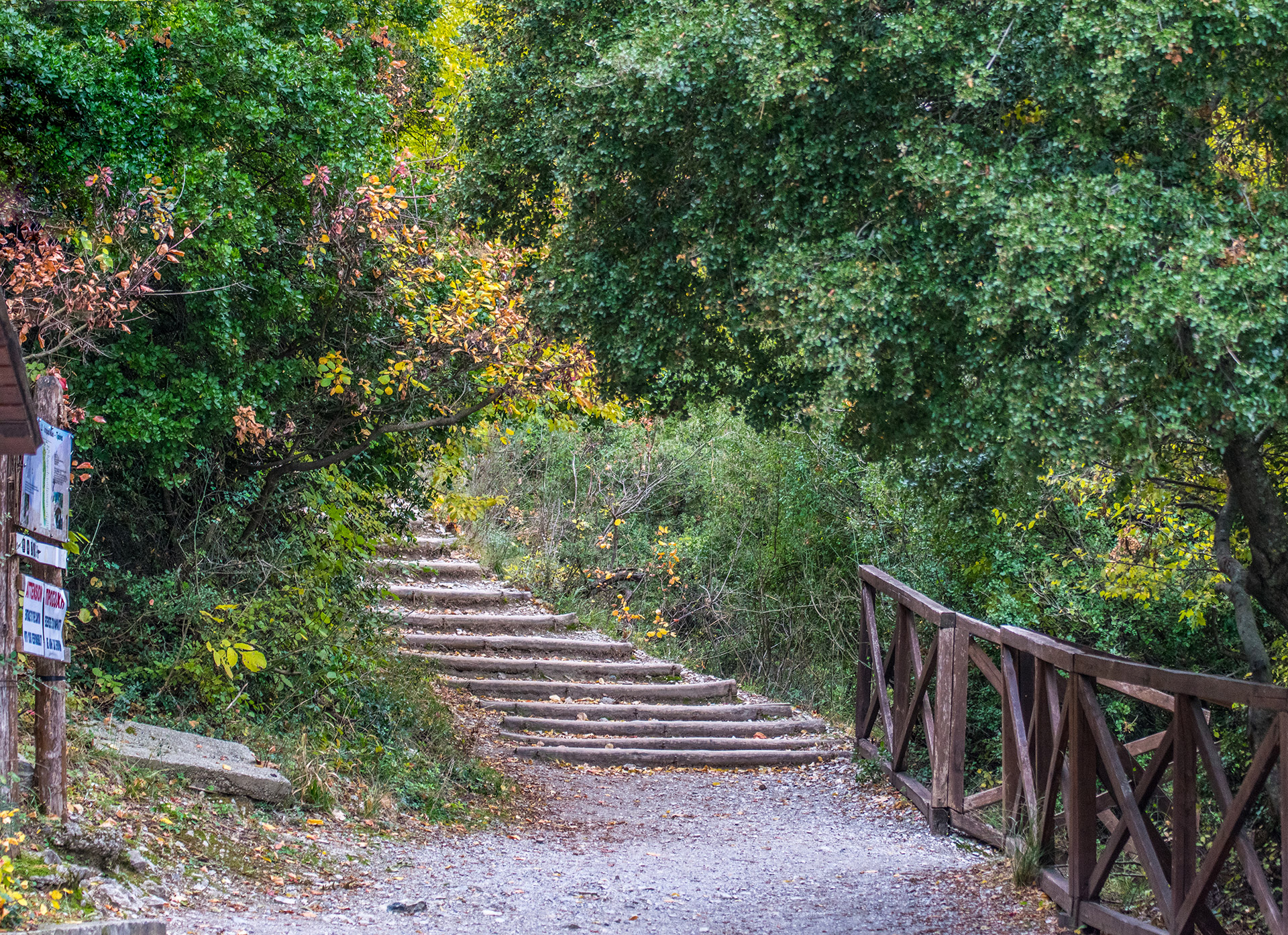 Another activity to do at Mt. Olympus during these autumn days for real mountain lovers who seek a shot of adrenaline, is an Olympus biking day tour. Over the course of November, there is a stable weather and above average temperatures that make this month a great time to visit Mt. Olympus. The fresh water springs and glorious views from the mountain will definitely revitalize your senses.
There's something both eerie and magical in the shade of Olympus. We will travel back in time and experience the ancient Greek customs during the Dion and Litochoro private history tour from Thessaloniki, the glorious sacrifices of Dion and Demeter, all while Dionysus entertains us with his utterly intoxicating wine. Bring your camera together to capture the great culture of ancient Greece and the autumnal picturesque scenery at Litochoro village, as this is definitely one of the best things to do at Mount Olympus!
November may be the best month for you to visit Mount Olympus, but be sure to check out more of our favorite destinations during this time of year including Meteora, Loutra Pozar and other places near Thessaloniki for more things to do during these crispy autumn days.